Unlock an exclusive 20% discount on all Nu Mind products, designed by wellness experts to help reduce stress & anxiety, improve sleep and boost overall health.
The daily sachet is the only supplement you will ever need to use and makes it extremely easy to build a routine with your wellness!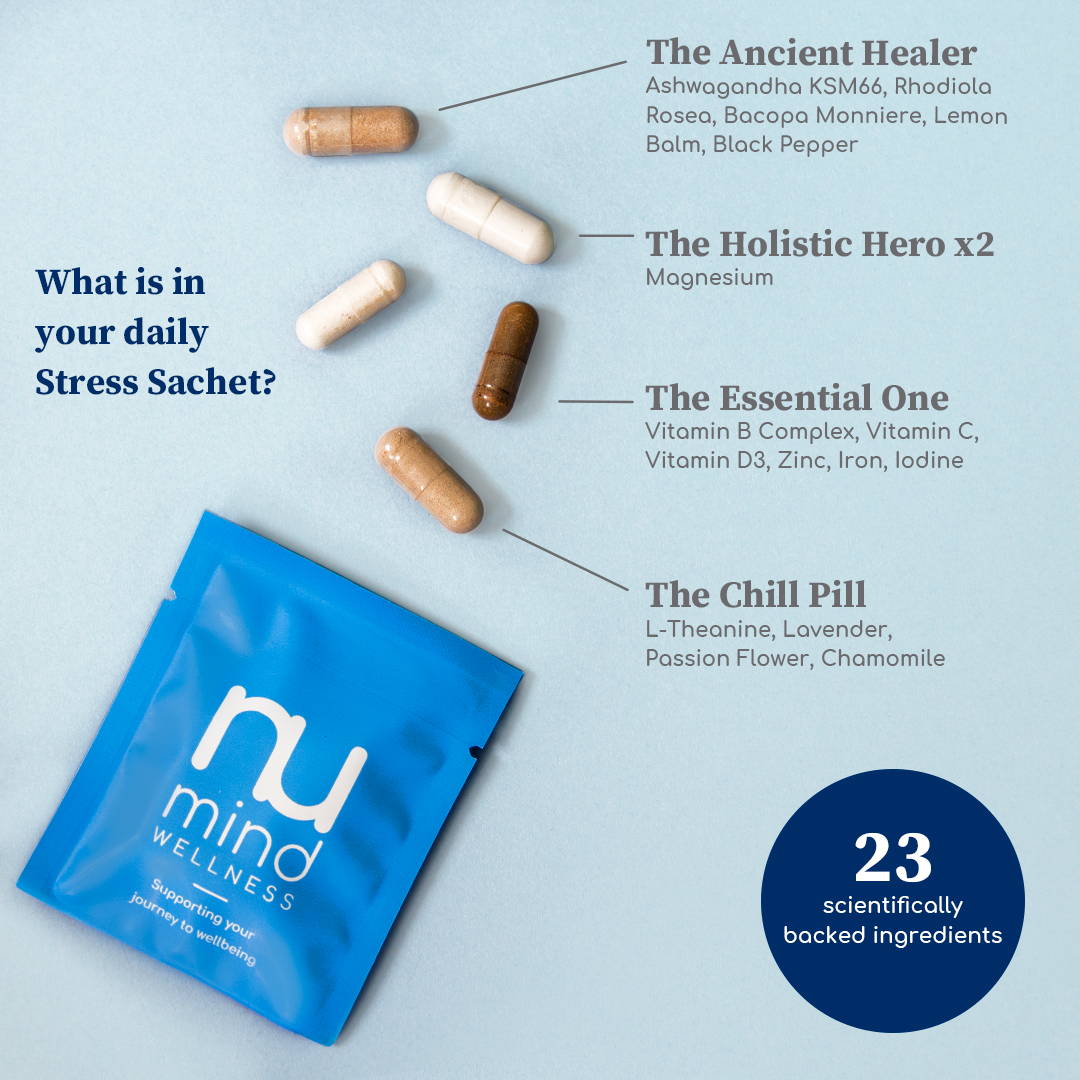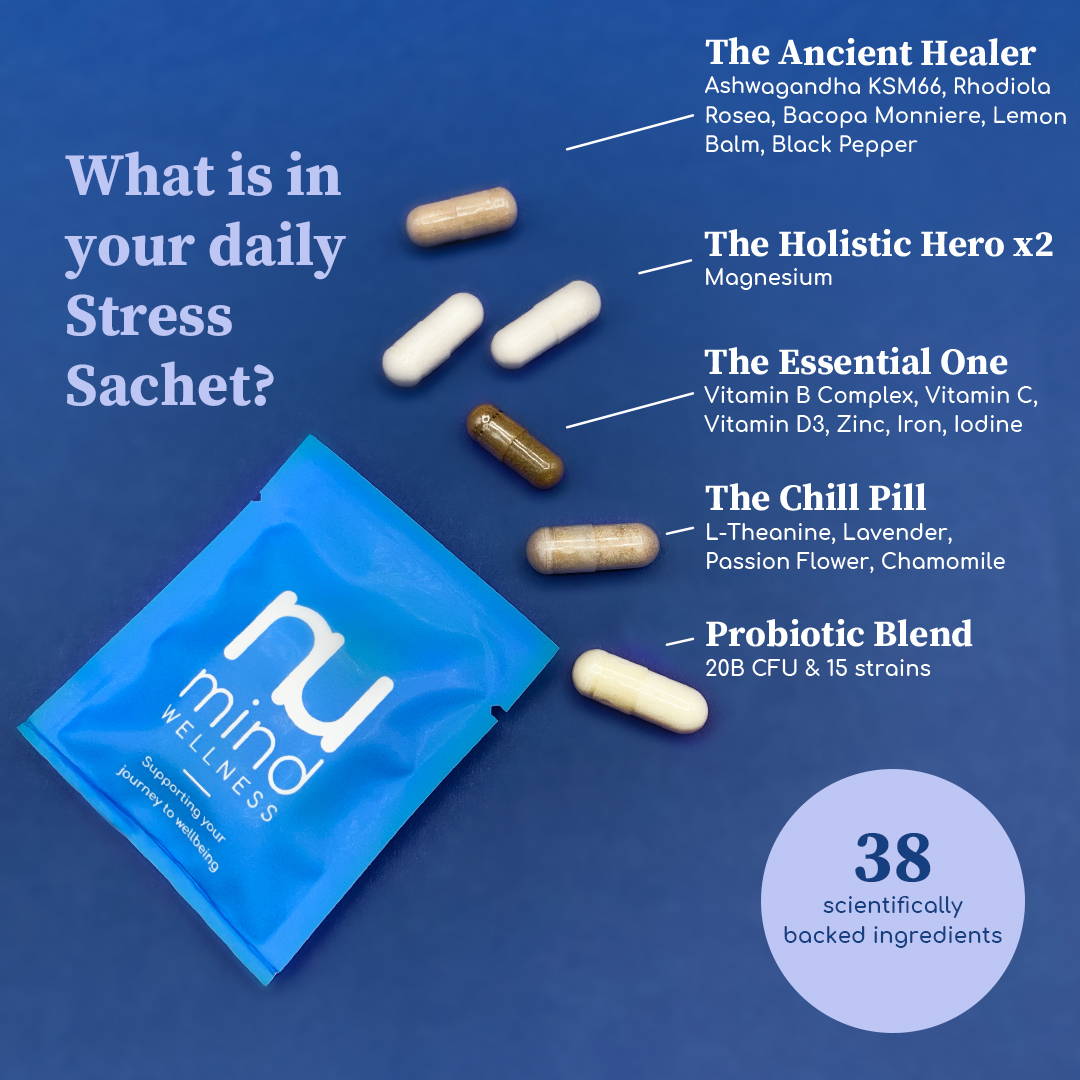 Enter your email below to receive the Nu Mind Wellness Guide + unlock an exclusive 20% off discount code to all products.